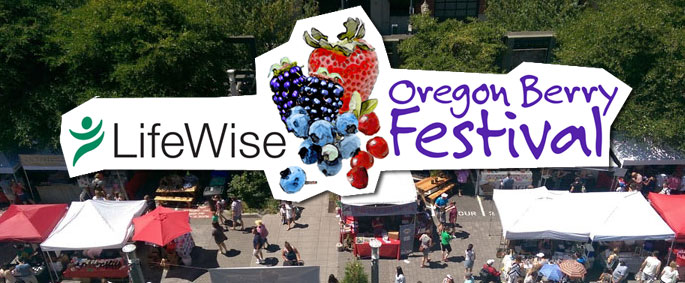 The LifeWise Oregon Berry Festival is held annually the 3rd weekend of July - Friday & Saturday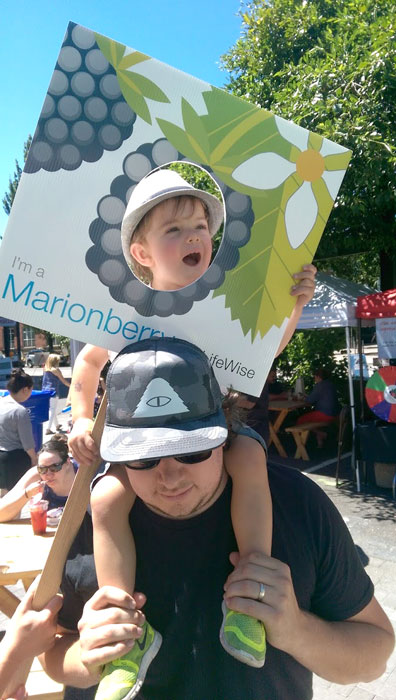 The LifeWise Oregon Berry Festival is made for berry lovers, who know it is summer in Oregon when the berries are ripe. It's the ripest, juiciest berries that make the best pies, jams, syrups, fillings, salsas, salad dressings, spirits and other delicious treats and concoctions.
Berry Festival Blackberry Pie Contest Stage. Columbia Empire Farms booth features many of their Berry Products and highlights free product tasting for all who stop by.
From fresh berries and berry products galore, berry themed food booths, cooking demonstrations featuring berries, a children's booth with berry themed crafts and for PDX's foodies' scene the Gala Berry Dinner prepared by one of Portland's finest chefs.
Nothing says summer in Oregon more than plump ripe raspberries, blackberries, strawberries and blueberries. These iconic Oregon Berries will be available fresh from the farm and in all sorts of unique and delicious products at the 6th Annual LifeWise Oregon Berry Festival, held at the Ecotrust Event Space in Portland. This free, family friendly event includes two days of an all berry marketplace, children's booth with activities and crafts, main stage entertainment, information on the health benefits of berries and delicious berry-themed food offerings.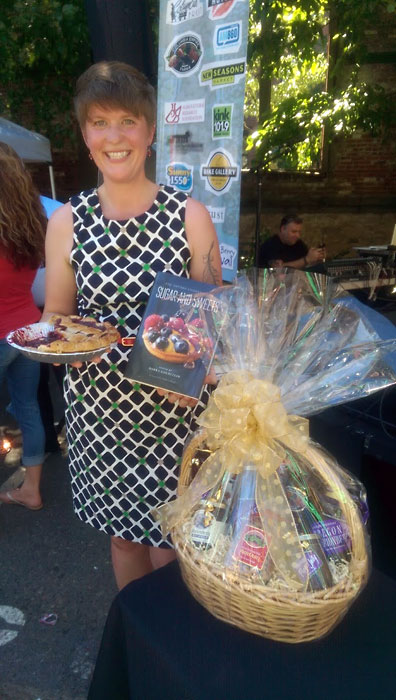 Children's entertainment, musical groups and cooking demos make the LifeWise Oregon Berry Festival Bluesberry stage come alive. New onstage this year is the Blackberry Pie Contest open to both home chefs and professional chefs. Featuring pie making demos by the Portland Pie Company. Time to dust off grandma's pie recipe and enter to win one of three great gift basket prizes from Columbia Empire Farms and a signed copy of American Baker by Chef Jim Dodge.
After you've stocked up on berries and berry gifts, take time to visit the Healthy Berry Pavilion. Meet professional dieticians who will answer your questions on berries and how they contribute to a healthy lifestyle. While there, learn about how berries help prevent type 2 diabetes in children from the Blueberry Family Health Foundation. The Pavilion also includes LifeWise Health Plan of Oregon's booth that features fun ways to think about adding berries into your family's diet plus a special treat for LifeWise members.
Don't miss out on an event that is pure summer fun and tastes great. Mark your calendars for the Annual LifeWise Oregon Berry Festival! The Ecotrust Event Space is located at NW 10th Ave and NW Johnson St in Portland. Festival admission is free, held the 3rd weekend of July.
LifeWise, a local health plan known for its commitment to wellness, returns as the title sponsor for 2015. Committed to actively supporting their member's healthy decisions from foods to activities LifeWise celebrates the health benefits of Oregon berries through this partnership. Visit Actively Northwest for tips on food, fitness and inspiration. For more information go to LifeWise.
Come to the LifeWise Oregon Berry Festival to find all the freshest Oregon berries including everything from Marionberries, Raspberries, Ollalieberries, Blueberries and Strawberries you will find anywhere. The festival showcases everything berry!
Columbia Empire Farms is a proud member of the Oregon Raspberry and Blackberry Commission. This agriculture commission is one of the many sponsors of this worthwhile local event.
Most Popular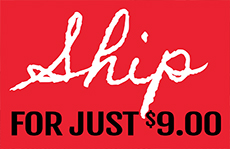 Get the latest News
We've got Poop on our Farm!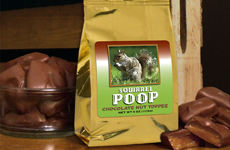 It's not the kind of poop you're thinking about. It's our deliciously famous Chocolate Hazelnut Toffee packed in a funny labeled bag! Surprise your family and friends with laughter when they open their funny "Poop" gift from Your NorthWest!

» Find out more information