What is a Marionberry?
A native Oregonian, the Marionberry is a cross between Chehalem blackberry and Olallieberry blackberry. Medium‐sized dark red to black berries with a medium sized seed. Known as the "Cabernet of Blackberries" for its complex, rich earthy flavor. Bred at Oregon State University and raised primarily in Oregon it was named after Marion County, Oregon. Oregon produces 28‐33 million pounds annually. Fresh season is typically July 10 – August 10.
Marionberry seedlings from the Chehalem‐by‐Olallie cross have been very successful. Introduced by George F. Waldo in 1956 and adapted to Western Oregon, the Marionberry is named after Marion County, where it was tested extensively. The berry is medium to large, round and somewhat longer than wide. The Marionberry is a trailing vigorous grower, generally producing only a few long canes which grow up to 20 feet. The spines are large and numerous, and fruiting laterals are long and strong, with many berries. Marionberries are quality berries, known for their better flavor. Marionberries are fabulous for making jams, pepper jellie, pie filling, barbeque sauce, fruit spread, compote, ice cream, canning and freezing. That's why at Columbia Empire Farms we grow so many Marionberries on our farm in Dundee, Oregon.
Health Benefits:
High in ellagic acid (5.83 mg/g), which is known to help prevent cancer. High in antioxidants (28 μmole per gram, compared to 24 per gram in blueberries.) Contains high levels of strong antioxidants such as Vitamin C, gallic acid and rutin that help promote circulatory health and fight against cancer. Contains high levels of anthocyanins (109‐155 mg per 100g), which can also protect against cancer, heart and circulatory diseases and age‐related mental decline. Eating whole berries has been shown in scientific studies to be more beneficial than taking the individual phytochemicals (a class of healthful chemical substances found in plants) in the form of dietary supplements.
Nutrition Info
For 1 cup of Marionberries
Calories 75.00
Total fat 1.00 g
Protein 1.00 g
Dietary Fiber 7.60 g
Vitamin A 238.00IU
Vitamin C 30.00mg
Calcium 46.00mg
Cholesterol 0.00
Most Popular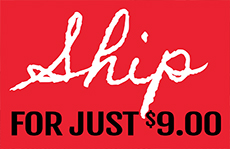 Get the latest News
We've got Poop on our Farm!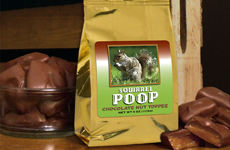 It's not the kind of poop you're thinking about. It's our deliciously famous Chocolate Hazelnut Toffee packed in a funny labeled bag! Surprise your family and friends with laughter when they open their funny "Poop" gift from Your NorthWest!

» Find out more information